The all-in-one donation management software to help your church flourish
Provide your donors with a simple, unified experience, and scale up your fundraising with Kweeve's simple, all-in-one platform.
Sign up for FREE! No credit card required
. Cancel anytime.
Churches use Kweeve to manage their multichannel donations and organisation finances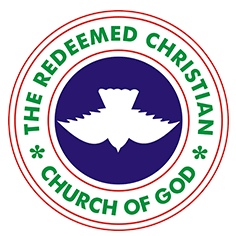 View and manage your church finance's with ease.
Use a single dashboard to manage donors, donations, and recurring donations anywhere you go. Gain the insights and knowledge you need to grow and increase your fundraising.
Allow your donors give from anywhere
Kweeve is a multi-channel donation platform that allows your members give seamlessly online (website donation forms), offline (text-to-give) and via Facebook Messenger.
"Kweeve is a very quick and simple way for our members to donate. Since implementing it at Chapel of Grace, I can attest that it's a very good system with a pleasant donor experience."
One platform, unlimited possibilities.
Kweeve provides a lot of tools and features to increase your fundraising efforts. Here are a few reasons why people choose Kweeve:
Online donation form
Make it simple for your members to give online with customizable donation forms embedded on your church's website.
Text-to-give
With a dedicated text-to-give phone number you can receive donations offline, anytime and any day.
Facebook Messenger
Streaming mid-week service on Facebook? Receive donations easily via Messenger.
Cash and Check Donations
Still passing the offering basket around? Sync your cash, check and online donations easily.
Auto-generated tax receipts
Breeze through tax season with auto-generated tax receipts emailed directly to your members.
Recurring donations
Allow your members setup weekly and monthly recurring donations to improve your fundraising efforts.
Admin dashboard
View and manage donations collected from all of your channels, process refunds, generate tax receipts, and more from a single dashbaord.
Reporting and insights
Kweeve's reporting tools empower you to stay in the know of what's happening at your church, and make informed decisions.
Ready to get started?
Get in touch or create an account.